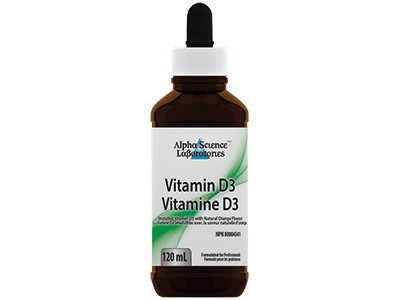 Vitamin D3 Unflavored

Vitamin D3 120 ml
Vitamin D3 (cholecalciferol) unflavored
RECOMMENDED USE:
Helps in the normal development and maintenance of bones and teeth. A factor in the maintenance of good health.
INGREDIENT PER 1 mL:
Vitamin D3 (Cholecalciferol) 25 mcg (1000 IU)
OTHER INGREDIENTS:
Purified water, Lecithin, Glycerin, Citric acid, Potassium sorbate, Sodium benzoate, Orange flavour.
RECOMMENDED DOSE:
Adults: Take 1 mL (1000 IU) per day. Can be mixed with juice or water. Shake well before use.