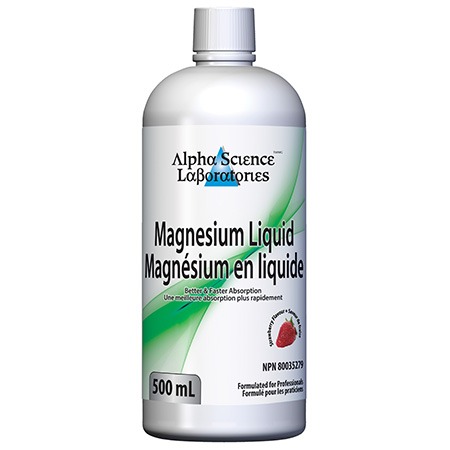 Magnesium Liquid
For Better & Faster Absorption
500 mL /bottle – UPC 826913607859
NPN 80035279
RECOMMENDED USES:
Helps in the development and maintenance of bones and teeth; maintain proper muscle function, tissue formation, and the body to metabilize carbohydrates, proteins, and fats.
INGREDIENT PER 1 TABLESPOON (15 mL):
Magnesium (Magnesium bisglycinate, Magnesium chloride, Magnesium citrate, Magnesium sulfate, Magnesium ascorbate, Magnesium gluconate, Magnesium aspartate,
Magnesium oxide)……………………………………………………………………………….250 mg
OTHER INGREDIENTS:
Purified water, Citric acid, Potassium sorbate, Sodium benzoate, Stevia rebaudiana Leaf, Strawberry Flavour.
RECOMMENDED SERVING:
Adults: Take 1 tablespoon (15 mL) one to two times per day. Can be mixed with juice or water. Shake vigorously before using.
CAUTIONS:
Some people may experience diarrhea. Do not use if security seal is broken.
STORAGE:
Store away from children. Do not refrigerate. Store protected from light and moisture.
ALLERGENS:
Contains no dairy, yeast, corn, wheat or gluten.
This product is made from all natural ingredients so there may be batch differences in colour and taste.