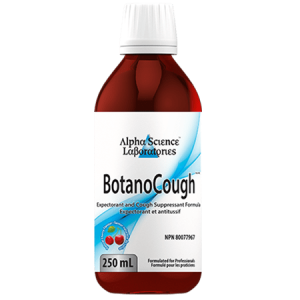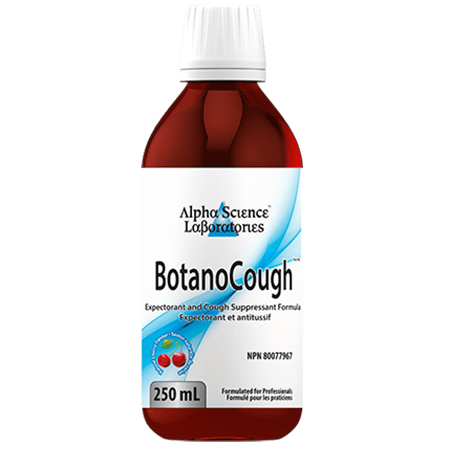 BotanoCough
Natural cough suppressant
250 ml/bottle – UPC 826913608252
NPN 80077967
Effective for cold and flu cough
5-herb formula and alcohol free
Gentle for throat irritations
Soothing relief for smoker's cough
An expectorant for phlegm
Supports healthy lung functions
Calming for respiratory congestion
Comes in a natural cherry and menthol flavour
BotanoCough is a fast acting, easy-to-use, concentrated liquid herbal extract formulated for respiratory relief. A combination of Traditional Chinese Medicine ingredients that work synergistically to produce maximum benefit.
INGREDIENTS PER 1 TEASPOON (5 mL):
Eriobotrya japonica (Loquat Leaf/)[Pi Pa Ye] ………………………………..125 mg
Zingiber officinale (Ginger Root) [Gan Jiang]………………………………..100 mg
Polygala tenuifolia (Thinleaf Milkwort Root) [Yuan Zhi]…………………..25 mg
Momordica grosvenori (Monk Fruit) [Luo Han Guo]…………………………21 mg
Fritillaria thunbergii (Thunberg Fritillary Bulb) [Zhe Bei Mu]…………….20 mg
ADDITIONAL INGREDIENTS:
Purified water, Citric acid, Potassium sorbate, Benzoic acid (buffered), Vegetable Glycerine, Menthol, Cherry Flavour.
SUGGESTED SERVING : Adults 1 teaspoon 3-6 times per day in water or juice. May be taken with or without food.