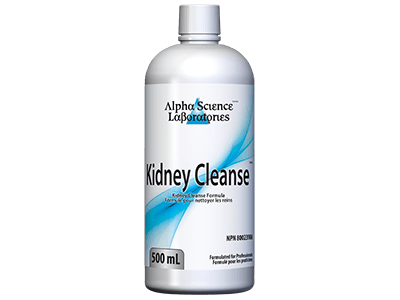 Keep Your Kidneys Healthy
by Dr Gordon Chang, PhD
The primary function of the kidneys is to filter and remove toxic waste products from the body via the blood (detoxify) and then return the cleaned blood back into the body. Approximately every sixty seconds, about one liter of blood will enter the kidneys through the 'renal arteries' and after the blood is cleaned it flows back into the body through the 'renal veins'.
Inside each kidney there are about a million tiny filtration units called nephrons. Each nephron is made up of a very small filter called a glomerulus that is attached to a tubule. As blood passes through the nephron, water and waste products are filtered out. Most of the water is then returned to the blood but toxins and other waste products are deposited in the urine for eventual elimination. Kidneys that are compromised due to toxic overload or illness will certainly have reduced function and will not be able to filter waste products and toxins as well.
People who have a high protein diet, or have gout (a form of arthritis where uric acid is deposited in the joints and tissues causing painful swelling) or who may otherwise suspect a toxic overload should consider doing a kidney cleanse. A detoxification program for the kidneys should be of shorter duration and frequency due to the diuretic effect of most of the herbs and substances used. It is also advisable to increase your potassium intake (via supplementation or foods such as bananas) during a kidney cleanse. Kidney cleanseTM by Alpha Science is packaged to last about 14 to 20 days, an appropriate length of time for a complete kidney cleanse.
Kidney Cleanse is used in herbal medicine as a diuretic for the maintenance of kidney health. It contains Dandelion, Uva Ursi, Asiatic Cornelian Cherry, Christina Loosestrife, Chuling Sclerotium, Corn Silk, Horsetail and Chinese Magnolia Vine.
A periodic cleanse of the kidneys will greatly improve overall health. For maintenance of the kidneys between cleanses, use Alpha Science's Kidney SupportTM for daily protection and support of the kidneys.
It is recommended that healthy individuals do a total organ cleanse every 6 months (usually in spring and fall). If an individual is exposed to a larger toxin load because of medicines, smoking, alcohol and drug use, or a toxic environment (work outdoors or other exposure to pollution) we recommend an organ cleanse be done on a more frequent basis (every 4-6 months).